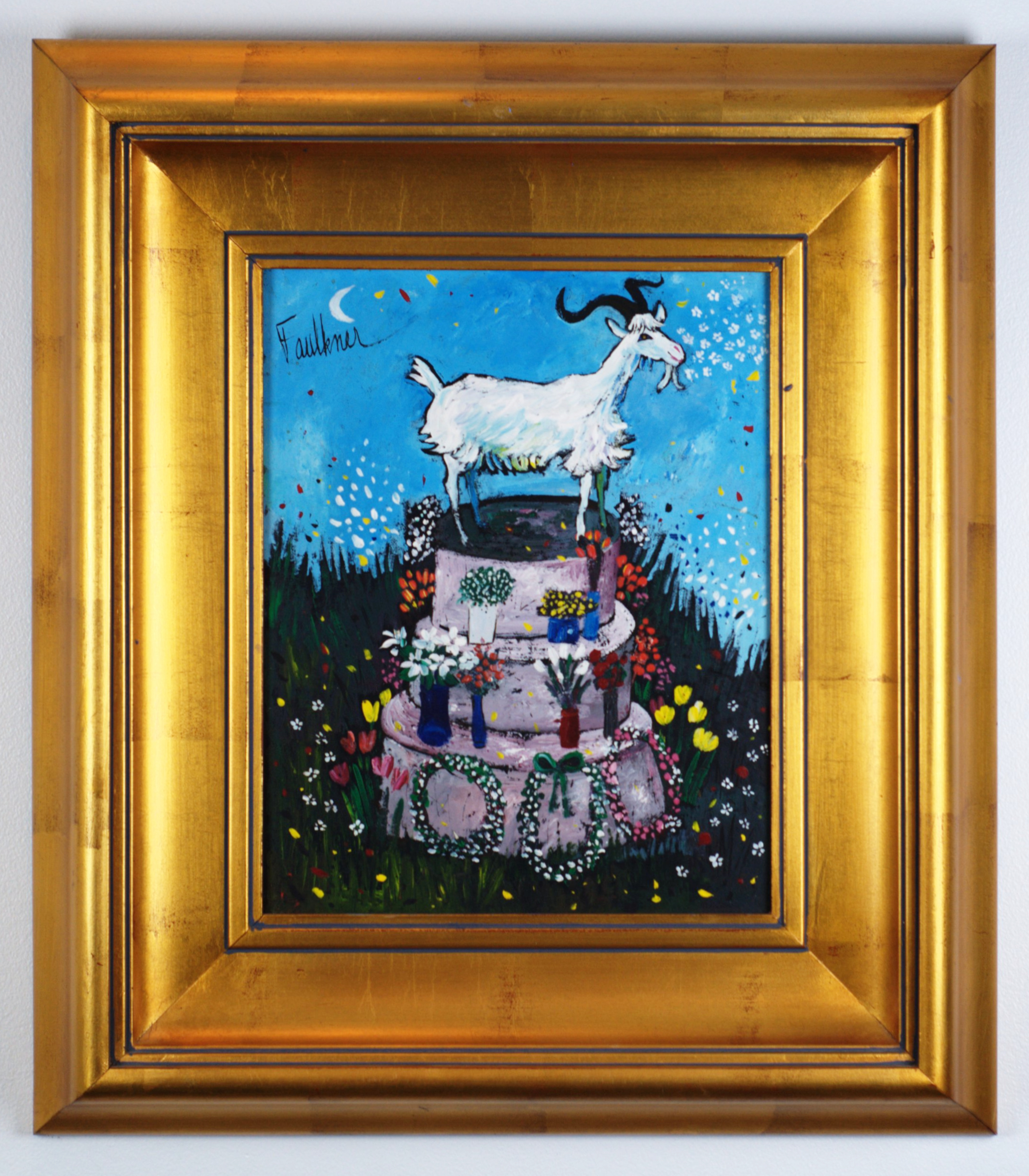 Henry Lawrence Faulkner
American (1924-1981)
Oil on Board, c. 1970
20" x 23" framed
Henry Faulkner At The Wills Gallery
We are thrilled to be representing Faulkner's painting Alice's Birthday Cake, c. 1970. Alice was Faulkner's inseparable companion goat who lived with him and rode around in the back of his car.
The work is vibrant with creamy blues. Cascades of wreaths and flowers pop up from the terraced cake and hillside in characteristic playfulness.
The painting measures 20" x 23" framed. Oil on board.
Please contact us below if you are interested in purchasing this delightful painting!